Creating RAID(s) in Ubuntu Server 12.04 Installer
After you have all the partitioning done, it's time to create your RAID(s). This tutorial shows how to create two separate arrays: one for the /boot partition and one for everything else. Since we're using LVM, it's possible to use only one array. It's only required to have a separate array if you are using LVM inside of LUKS containers — which we aren't.
From the main partitioning screen (as shown above), select "Configure software RAID."
You can't change the partitions after RAID is configured, so the partitioner wants to confirm that you are satisfied with the changes you have made to the disk partitions. If so, select yes.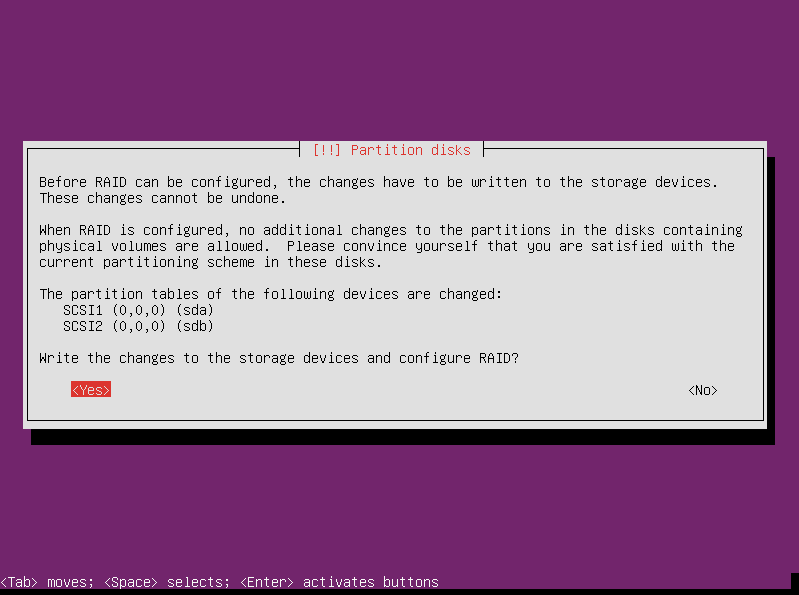 On the next screen select "Create MD device."


Here you select what type of RAID you want to configure. In this tutorial, we are only using two drives so we can only practically use a RAID0 or RAID1. (If you are doing a setup with more devices, you can setup a different kind of RAID following the same principles shown in this tutorial.)
RAID0 doesn't offer any redundancy, and therefore no data protection in case of a drive failure, so that's a bad option for our purposes. Select RAID1 and press enter to continue.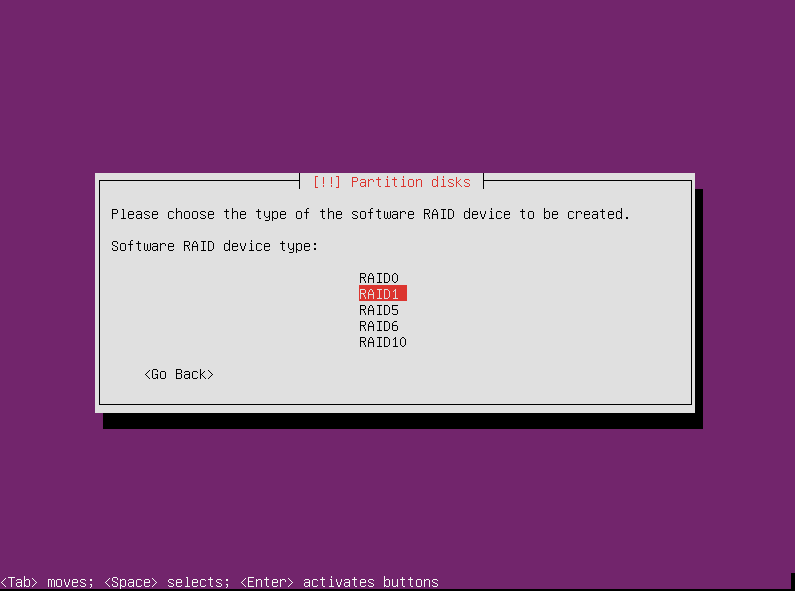 Enter how many active devices you want in the array. We only have two in this computer, so the installer defaults to two.

Next you enter how many spare devices you want in the array. Again, we only have two devices in this computer, so we have to leave it at 0. If you have more drives available you can keep some as spares. Then when a drive dies, a spare can quickly be activated to replace it.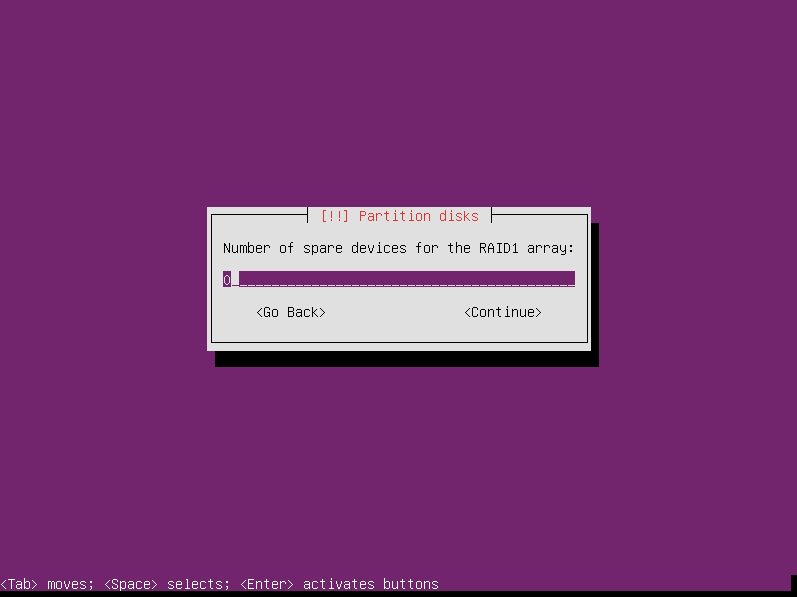 The next screen asks you which devices to put in this array. It doesn't matter if you choose to make your /boot array first or second. For this tutorial, I made it first.


You are then returned to the MD creation menu. Since we now have one MD device already created, you have the additional option to delete an MD device. This is useful if you made a mistake. Otherwise, follow the same steps to create the other array. After you're done, select "Finish."