Working in a call center is the pits. You may think calling customer service is a pain, but you should experience it from the other side.
Call Center Work Conditions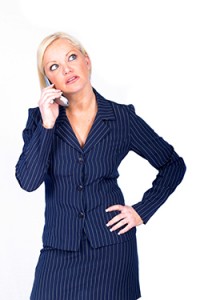 If you knew what it was like working in a call center, you would have a different perspective.
Obviously there are worse jobs. Call center reps aren't exposed to the elements. The work doesn't require physical effort (as you can tell by the average weight of people in this vocation).
But there is more to a job than that.
The brilliant Cal Newport says job satisfaction can be measured by 3 factors:
Autonomy refers to control over how you fill your time…
Competence refers to mastering unambiguously useful things…
Relatedness refers to a feeling of connection to others…
Call center reps don't have any control over how to fill their time. There is a department in the call center that predicts call volume for every 15 minutes — all day, every day. Reps are scheduled to work based on those predictions. Breaks and lunches are scheduled based on those predictions. Days off are dependent on those predictions (which is why I wound up with over 140 hours of vacation time saved up by the time I left; they wouldn't ever approve my requests for vacation time).
The rep doesn't have any autonomy while on the phone either. In an inbound call center (I haven't worked in an outbound center, so I don't know how those work), the work is determined by the callers. If no one calls, there is no work to do. If something happened affecting a lot of customers, there is practically endless work to do because the calls keep coming in one after the other.
This ties into relatedness.
Each call is just that: another call. That one conversation is most likely the only time that customer and that rep will talk to each other. Not only is it difficult to create any sense of connection under these circumstances, it's also emotionally taxing to try.
And if the center is anywhere close to busy, interaction with colleagues doesn't exist. Work becomes 50 conversations with strangers and then you go home.
A call center job is the white-collar version of an assembly line. (Tweet This)
Competence is the only factor of fulfilling work that can be found in a call center job. Some reps are better than others, and there are clear metrics (that's the business word for statistics) that show a rep's competence quantitatively.
But competence alone isn't enough to satisfy.
I had exceeded my monthly goals for over a year, yet I still couldn't wait to get out of there.
Time for a Change
So when my friend (the other guy) asked me to come work with him, I was more than willing. It barely mattered that I wasn't exactly sure what the firm does or what he does for them… I just needed to move somewhere. The fact that the pay and the hours were better was just icing on the cake.
When I got the offer, I pulled my supervisor aside before my shift started that day. I told him the news and gave him my two weeks notice, but even into my last week in the call center I couldn't believe that this was actually happening.
IT from Scratch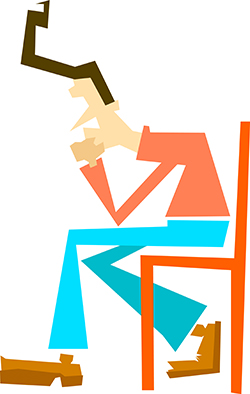 I quickly discovered why the other guy was so eager to have someone work with him. He was the sole employee in the IT department of the firm. And before he started working here, the IT department didn't exist. Everyone was pretty much on their own.
This would be difficult for any company. But imagine a company with offices in three different cities and a cluster of servers that need to be operational and accessible so that the engineers can do their work.
The other guy's job — and now my job, too — is to build this IT department so that the firm can function and thrive.
At least the other guy has a background in engineering and computer science. I graduated with a degree in liberal arts. Sure I've tinkered with computers at home and have built a few websites, but nothing anywhere close to this.
Honestly, I think that the other guy hired me solely because I am his friend, he needed someone quick, and he didn't want to have to meet, communicate, and work with a stranger.
I don't blame him, and I'm very grateful for the job. He created the position and chose me for it.
I plan to make the most of it.
Until then, I'm the New Guy.